"The content of this document does not reflect the official opinion of the European Union. Responsibility for the information and views expressed in the CD Rom lies entirely with the authors."
"The content of this document does not reflect the official opinion of the European Union. Responsibility for the information and views expressed in the CD Rom lies entirely with the authors."
Posted in Frontiera Lavoro IT
"The content of this document does not reflect the official opinion of the European Union. Responsibility for the information and views expressed in the CD Rom lies entirely with the authors."
"The content of this document does not reflect the official opinion of the European Union. Responsibility for the information and views expressed in the CD Rom lies entirely with the authors."
"The content of this document does not reflect the official opinion of the European Union. Responsibility for the information and views expressed in the CD Rom lies entirely with the authors."
FINAL CONFERENCE
IIS PANTANELLI-MONNET
OSTUNI (IT)
transferring successul methodology and learnig strategy to reduce drop-outs in iVET
September 21st-22nd
WP Discussion and Exchange of exeperience amongst thw vocational schools documented by the N. 4 video/films.
wp3 Adaptation of guidelines for tutor junior and senior
WP3 Discussion and vlidation of the Final version of the guidelines for students and theachers.
WP4 "QUALITY ASSURANCE..": Evaluation and list of stregth points and improvement areas within each VET monitored reality.
WP4 "The fnal evalutationof the experimentation carried out in all the countries"
WP6 "Dissemination and valorisation of results": Dissemination Plan
WP6 "Dissemination and valorization of results:The capitalization and sustainability pf the P2P methodology after the project edinng.
WP5 Project management, coordination and evalutation of the project activites
Posted in Pantanelli Monet- IT
Peer2Peer tutoring:
transfer de metodologie și strategii de învățare pentru reducerea abandonului în liceele tehnologice
5-6 May 2015 SIBIU
Posted in Liceul Tehnologic Henri Coanda Sibiu RO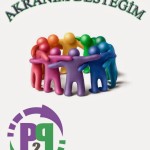 HEM ÇALIŞIYORUZ, HEM EĞLENİYORUZ
Posted in Mamak Kız Teknik ve Meslek Lisesi TR, NENE HATUN MESLEKİ VE TEKNİK ANADOLU LİSESİ |
Sefa Öztürk:
Etkili sunumunuz için tesekkur ederiz
Mrv Krslnn:
Saatlerini en yoğun zamaninda bile hiç düşünmeden bizlere ayiran, lafimizi ikiletmeyen, bizleri çocuğundan farkli kilmayan sevgili hocamiz iyiki varsiniz iyiki sizi tanimişiz Gazi Üniversitesi sizinle gurur duyuyor
Beğenmekten Vazgeç ·
Yunus Emre Yumuşak:
Bizi kırmayıp geldiğiniz için çok teşekkür ederim ağzınıza
sağlık iyi ki varsınız
Muhammed Koç:
Ali hocam GAZI TÜRK KIZILAYI GENÇLİK TOPLULUĞU olarak bizi yalnız bırakmadiginiz için teşekkür ederim.
Iyiki sizi tanımısim sizin gibi abımiz hocamız proje kocumuz olduğu için kendimi şanslı hissediyorum. TEŞEKKÜR EDERİM
( Çalışmalarımızı takip etmek isteyen arkadaşlarımız için www.happykids.com.tr ve https://www.facebook.com/mahalleninalisi)
Peer2Peertutoring is a project funded by the European program Leonardo da Vinci – Multilateral Projects' Transfer of Innovation ", and responds to the specific objective of the Programme of Community Action for Lifelong Learning, relating to" promote cooperation in quality assurance in all sectors of education and training in Europe. " The Peer Tutoring Project aims to be a model of transfer of good P2P practice to other countries and educational and training systems.